Shin-Shinano VSC BTB
Voltage-Sourced Converter (VSC) Back-to-Back (BTB) System
From 1992-99, nine Japanese utilities, the Central Research Institute of the Electric Power Industry and a number of manufacturers participated in a national research project for the development of electrical power interconnection reinforcement technologies.
Those efforts resulted in the development of a 3-terminal 53MVA VSC-BTB system which was installed at the Shin-Shinano Substation of the Tokyo Electric Power Company.
This project was commissioned by Japan's Central Electric Power Council and was composed of 3 multiple terminals.
Mitsubishi Electric, Hitachi and Toshiba each were in charge of one terminal as manufacturers.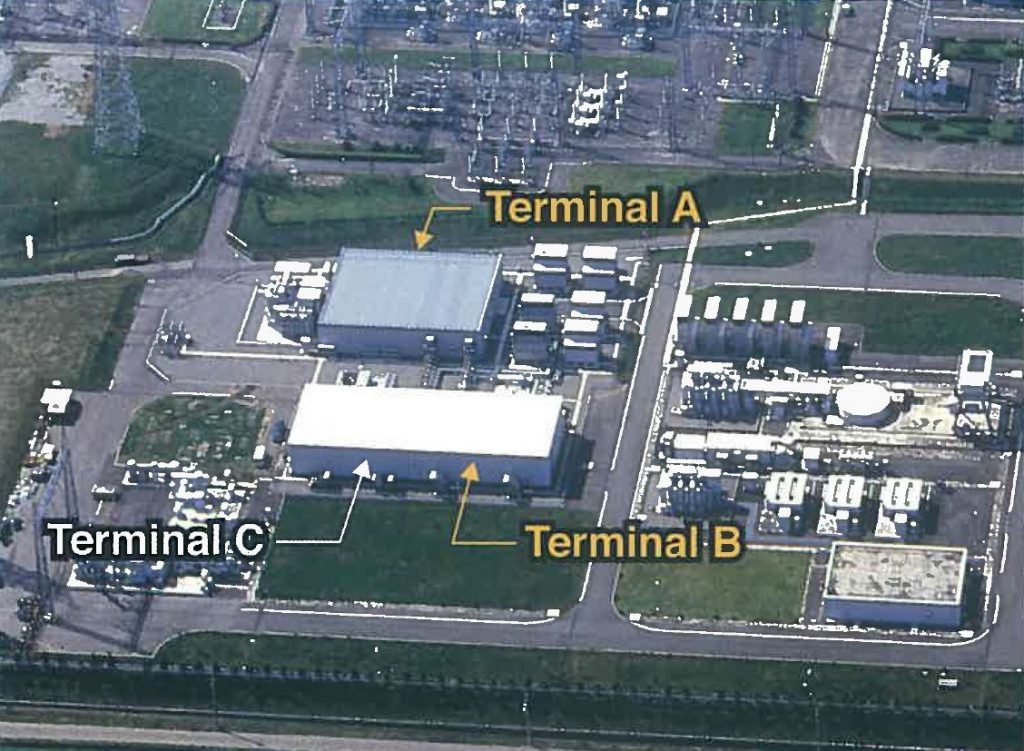 PURPOSE: The project's three objectives were to develop:
• High-performance gate turnoff thyristor (GTO)-based VSC technologies for HVDC and BTB system applications
• Robust controls for AC system faults
• Compact BTB systems without reactive power compensation equipment or low-order harmonic filters
| | |
| --- | --- |
| Commissioned: | 1999 |
| Rating: | 53MVA (37.5MW, 37.5MVAR) |
| AC System Voltage: |  275kV (Terminal A), 66kV (Terminals B and C) |
| Converter Configuration: | 4 Parallel, 2-Level 9-Pulse PWM Converters Connected in Series at DC/Converter Transformer Primary Windings |
| Device Rating: |  6kV/6kA, 150mm (6 in.) GTO |